Hi! I'm Julianne Sawyer.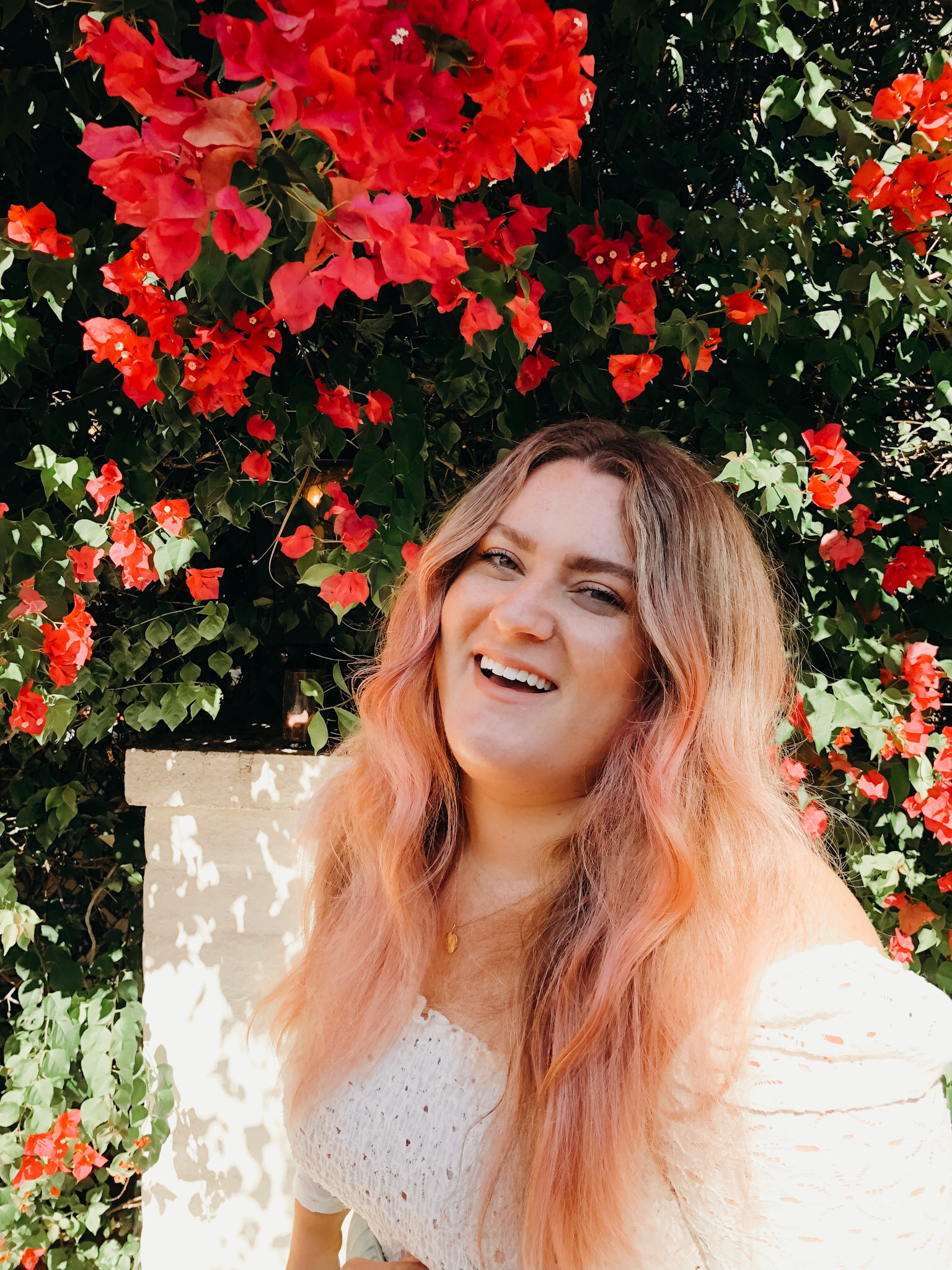 Freelance
+ content strategist
Looking to develop a friendly and relatable voice for your brand? I'm your girl. I specialize in B2B and B2C blog and web content writing, social media strategy, and SEO-driven content creation. Your brand's online presence is important, so think of me as your content strategy sherpa.
I've been writing and curating blog content for over 8 years, can craft a caption or blog post like no other, and have plenty of creative solutions up my sleeve.
My mission is to create honest and thoughtful content. I align with your business goals and needs and develop a strategy to help your customers listen, understand, and fall in love with your brand.
Hire me if you're looking for someone who exceeds expectations every time and never overuses the exclamation point (!!!).
2013

2013–2019 Created The Wink, a women's lifestyle site where I authored and produced unique and engaging content on style, beauty, home decor, and recipes.

2016

2016–2018 Produced influencer marketing campaigns at marketing agency, Collectively. Clients included Living Proof, Samsung, Malibu Rum, Google, and more.

2018—now

2018–PRESENT Transitioned to full-time freelance writing + content strategy. Clients include both SaaS B2B and B2C companies, such as Thumbtack, HP, Metromile, Ethos Life Insurance, Arena Solutions, Brightside Health, and more.
My clients know they can rely on me for my expertise in the following areas:
"Julianne's ability to context switch quickly, with limited information, all while producing high quality copy, content and guidance make her the perfect fit for fast-moving, nimble teams. Julianne has been a valuable part of our venture studio's platform team, navigating fast, quick turn timelines, and complex, early-stage startups. She is a master at her craft, laser focused on the audience, and always producing content that is not only easy to understand, but just makes complete sense. She's quick to learn the business (and we have many in our portfolio), and brings a wealth of experience to the team, which amplifies the high value she already brings through her writing. I highly recommend Julianne for B2C, B2B, or any business type – she's the real deal."
"Beyond being an agile writer who can jump between ad copy, blog post articles, and educational resource copy, Julianne is also a social media whiz. She's helped us improve our strategy over the past 6 months by producing content that resonates and creating a social tone that is friendly, approachable, and trustworthy. She knows how to talk to your customers so that they will listen, understand, and fall in love with your brand."
"Your blog caters to my every need, and I love to read what you write.... Keep on doing what you're doing and thank you for inspiring me like you have."​
"Working with Julianne to develop the SLAY IT app was wonderful! She conceived of the idea for the app, and was a valuable partner in helping to flesh out the details, design the user interactions, and produce a roadmap of planned updates for the future. The launch of the app was also very successful because she engaged with communities of women on social media that were looking to track their health goals and got them excited about our app!"
"Love this app so far. It's exactly what I've been looking for. Other apps have too many options and want to link with my personal calendar... I just want to mark when I actually worked out and that's it, not necessarily what I did or how many calories I burned... just when I worked out. This one is what I've been wanting! It's awesome! Thank you!!!"
Ready to work together? Schedule a call with me, send me an email, or fill out this short form with information about you + your project.